Dr. Steven Hever, DDS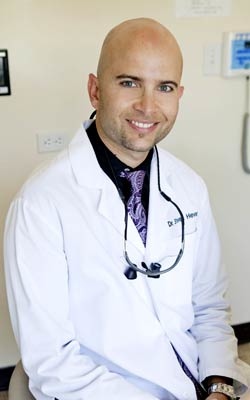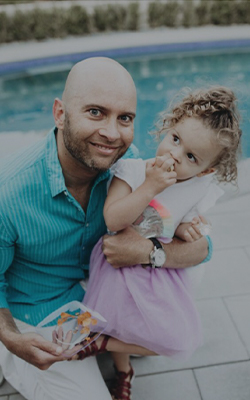 I am proud that our office sets a new standard for dentistry. For over 15 years, I have been committed to the quality and consistency of care to our clientele, starting from your first phone call. Our team is handpicked to provide the finest, most professional care, with a very personalized touch. We really love what we do!
I am a biocompatible dentist, restoring smiles using BPA-free materials rather than the toxic chemicals used in traditional dentistry. Digital X-rays allow us to eliminate the need for hazardous waste, and a 90% reduction in radiation compared to analog X-rays.
I am fortunate to love my craft of perfecting smiles. But when not in the office, my passions are surfing and playing the guitar. I was in a band in high school that became pretty famous – in fact, a household name – after adding new members a few years later. I played water polo and swam competitively in Calabasas High School and later at UC Santa Barbara. After earning a BS in Biology, I went on to attend one of the top dental schools in the nation, the University of the Pacific School of Dentistry. Upon graduating I practiced in a prestigious Beverly Hills office before opening our Thousand Oaks office. I am a proud new father of a baby daughter.
We look forward to caring for you and your beautiful smile!
~Dr. Steven Hever, Thousand Oaks Cosmetic Dentist
MEMBERSHIPS/CREDENTIALS:
American Academy of Cosmetic Dentistry (AACD)
American Dental Association (ADA)
American Dental Association (ADA)
Member of Westlake Village Chamber of Commerce
Member of the Academy of General Dentistry for Excellence in Dentistry (AGD)
ICOI (International Congress on Oral Implantology
AAID (American Academy of Implant Dentistry)
IAOMT (International Academy of Oral Medicine and Toxicology)
Member of Mercury Safe Dentists Organization
Graduate of Seattle Institute for Advanced Cosmetic Dentistry
Graduate of the University of the Pacific School of Dentistry, San Francisco, CA
Graduate of University of California, Santa Barbara B.S. Biology/Pharmacology
Los Angeles Pediatric Oral Health Access Program Ambassador
President of the CVAD (Conejo Valley Academy of Dentistry)
Part-Time Faculty at USC School of Dentistry
American Academy of Implant Dentistry
---
Dr. Josh Helmstadter, DDS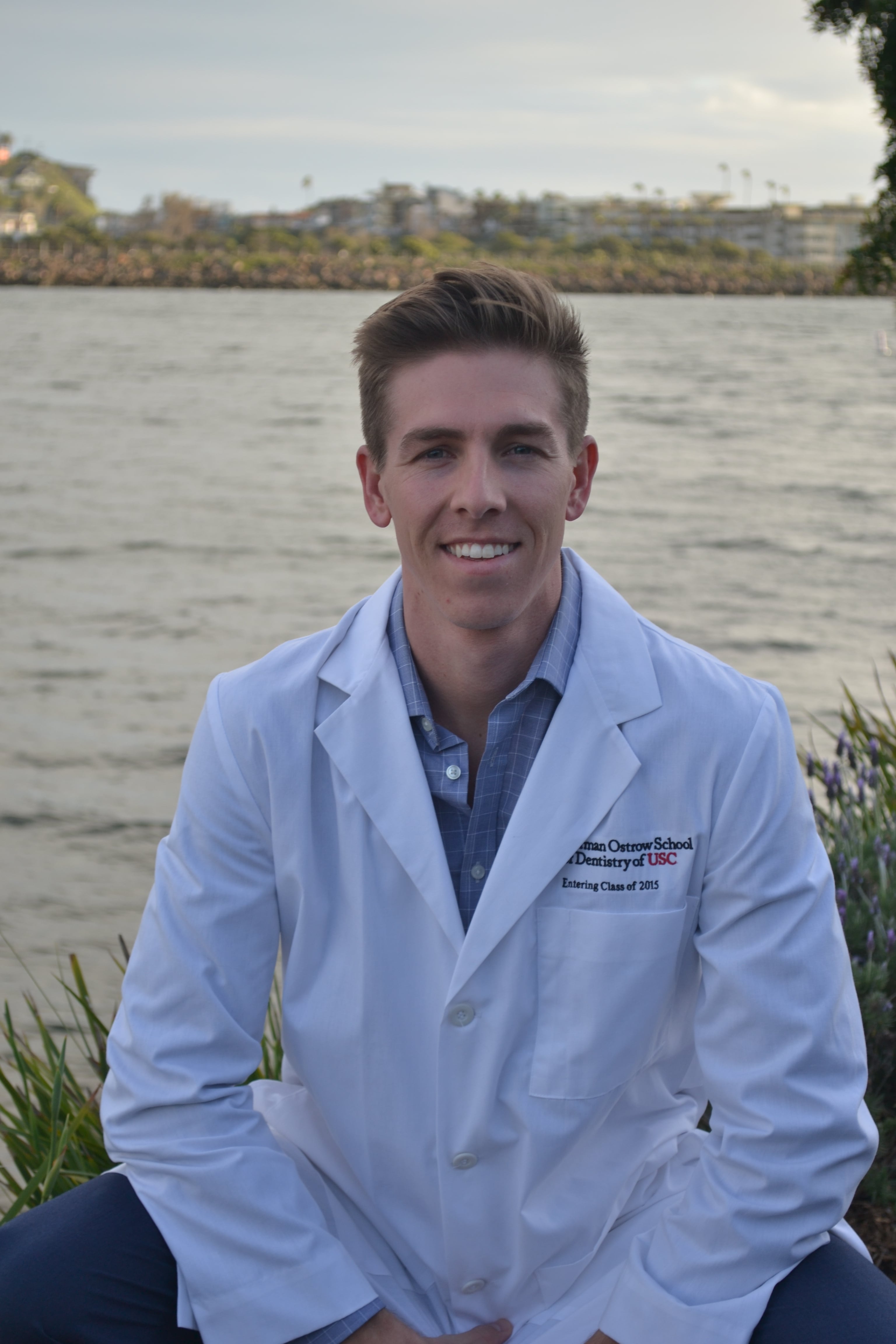 It is with my greatest pleasure to introduce myself and express my gratitude and excitement to be joining and working alongside Dr. Hever to provide you and your family with top of the line, compassionate and comprehensive dental care.
I am Dr. Joshua Helmstadter and I am a highly motivated general dentist with 8 years of experience specializing in quality of care. I am passionate about helping patients improve their oral health and achieve a beautiful smile. In my care, you can feel confident that you will always be treated with kindness, compassion and professionalism as I will always treat the person, not just the tooth.
In 2015, I graduated from USC's Herman Ostrow School of Dentistry with a Bachelor of Science in Dental Hygiene. In 2019, I graduated from USC's Herman Ostrow School of Dentistry with a Doctorate of Dental Surgery. Upon graduating, I was 1 of 70 dentists selected nationally into a very exclusive Advanced Education in General Dentistry Residency with the United Stated Air Force, where I obtained additional expertise far beyond my dental school education and the continuous opportunity to collaborate and learn from a wide range of dentists and dental specialists on a daily basis. I have spent the last several years providing an extensive range of dental care to the men and women of the United States Air Force.
I hold myself to the highest of standards and am always striving to improve and expand, from technology to dental treatments and everything in between, in order to provide top of the line care for all of my patients. I am committed to completing continuing education courses and attending dental conferences annually to continuously push my current expertise to new heights. At present time, I have certifications in Oral and IV Sedation and am a member of the American Dental Association and Academy of General Dentistry.
When I am not invading your personal space, my children are invading mine. Outside of dentistry, I love spending time with my incredibly loving and supportive family. My wife, Aimee Helmstadter, has been my main supporter since we met in 2014. We have now been married for 5 years and have two amazing little girls, Everly and Taytum. I am the definition of a family man. I wish I had a long list of hobbies to brag about but the truth is, they are my main hobby and I value every minute that I get to spend with them.
I am dedicated to providing a positive and memorable experience for all patients, from the moment you enter the door until the moment you leave. I will always greet you with a smile and strive to exceed your expectations as a person and as a dentist. I will listen thoroughly to all of your concerns, respect your opinion and guide you kindly and confidently through all procedures and treatment options with complete transparency so that you may make your dental decisions with confidence. I look forward to meeting you and gaining both your confidence and your trust.
Respectfully,
Dr. Joshua Helmstadter, DDS