Dr. Steven Hever, DDS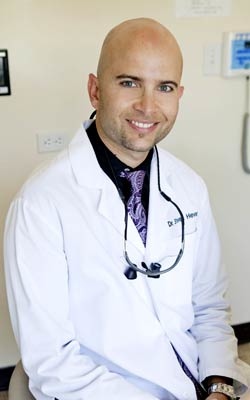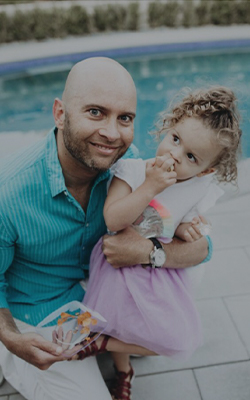 I am proud that our office sets a new standard for dentistry. For over 15 years, I have been committed to the quality and consistency of care to our clientele, starting from your first phone call. Our team is handpicked to provide the finest, most professional care, with a very personalized touch. We really love what we do!
I am a biocompatible dentist, restoring smiles using BPA-free materials rather than the toxic chemicals used in traditional dentistry. Digital X-rays allow us to eliminate the need for hazardous waste, and a 90% reduction in radiation compared to analog X-rays.
I am fortunate to love my craft of perfecting smiles. But when not in the office, my passions are surfing and playing the guitar. I was in a band in high school that became pretty famous – in fact, a household name – after adding new members a few years later. I played water polo and swam competitively in Calabasas High School and later at UC Santa Barbara. After earning a BS in Biology, I went on to attend one of the top dental schools in the nation, the University of the Pacific School of Dentistry. Upon graduating I practiced in a prestigious Beverly Hills office before opening our Thousand Oaks office. I am a proud new father of a baby daughter.
We look forward to caring for you and your beautiful smile!
~Dr. Steven Hever, Thousand Oaks Cosmetic Dentist
MEMBERSHIPS/CREDENTIALS:
American Academy of Cosmetic Dentistry (AACD)
American Dental Association (ADA)
American Dental Association (ADA)
Member of Westlake Village Chamber of Commerce
Member of the Academy of General Dentistry for Excellence in Dentistry (AGD)
ICOI (International Congress on Oral Implantology
AAID (American Academy of Implant Dentistry)
IAOMT (International Academy of Oral Medicine and Toxicology)
Member of Mercury Safe Dentists Organization
Graduate of Seattle Institute for Advanced Cosmetic Dentistry
Graduate of the University of the Pacific School of Dentistry, San Francisco, CA
Graduate of University of California, Santa Barbara B.S. Biology/Pharmacology
Los Angeles Pediatric Oral Health Access Program Ambassador
President of the CVAD (Conejo Valley Academy of Dentistry)
Part-Time Faculty at USC School of Dentistry
American Academy of Implant Dentistry